2020 Annual Fund: Responding to Covid-19 at Temple Israel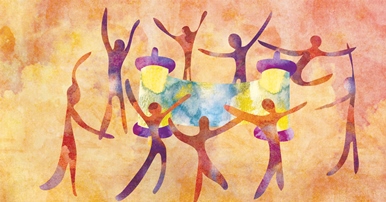 Last year we introduced our Annual Fund and, with the support of some vey generous donors, we succeeded in funding three important projects at Temple Israel. This year, due to external events, we face unprecedented challenges in meeting the spiritual, educational, and social needs of our congregation.
In view of the extraordinary crisis we face, this year's Annual Fund campaign will be used to fund special enhanced programming and technology related to Covid-19. Our goal is to raise $50,000 before the end of 2020.
The Annual Fund will help keep the Temple Israel community connected and engaged during this difficult time. Through your generosity, our services, classes and programs will reach beyond the synagogue's walls and into members' homes and lives. The Annual Fund could provide expanded technology for our Religious School; connect us with gifted Judaic scholars, musicians and artists; and provide additional resources that will enable our wonderful new rabbi and staff to perform to their full potential under these special circumstances.
Your gift, whether large or small, will make a real difference.
Donate to the Annual Fund Today
At this time when some of us are facing economic and health challenges, we know that not everyone can support the Annual Fund. If you are among the fortunate who are able to do so, please consider donating at the leadership level: Join the Rabbi's Circle with a gift of $1,000 or more. Or donate $180 to be listed as a Friend. Any amount that you can afford will get us closer to our goal.
It's easy to make your 2020 Annual Fund donation: (1) fill out and return this form to Temple Israel with your check or credit card information; (2) donate by credit card here; or (3) donate appreciated stock – just contact the temple office for assistance.
By donating to the Annual Fund, you ensure that Temple Israel can continue to serve as a vibrant center of Jewish life in the Seacoast, providing meaningful connections to Judaism, to our heritage, and to one another.
All donors will be listed in next year's Annual Report and in the Doorpost, and donors of $180 or more will be recognized on our Giving Wall of Honor. An additional thank you reception will honor Rabbi's Circle donors for gifts at the Platinum ($10,000+), Gold ($5,000-$9,999), Silver ($2,500-$4,999) or Bronze ($1,000-$2,499) level.
Give Today! Every gift makes a difference.
Yes! I'd like to give to Temple Israel's Annual Fund
---
Annual Fund FAQ
What is the Annual Fund?
The Annual Fund is a once-a-year initiative encouraging all congregants to give generously to our synagogue community. Virtually all not-for-profit organizations run an annual campaign. Funds donated to the Temple Israel Annual Fund support special projects that we could not afford using our primary revenue sources: dues, fees, and rental income. The Annual Fund projects have been identified by the board of directors as high priority for keeping Temple Israel vibrant and functional.
How does the Annual Fund differ from the Endowment Funds?
Annual Fund
Immediate impact
Principal spent this year
Pays for high-priority projects
Endowment Funds
Invested for the long term
Only interest is spent
Pays for educational & cultural programs, operations
Donations to the Annual Fund will be spent this year on current high-priority projects.
Why don't we just raise dues to cover all temple costs?
Temple Israel is committed to keeping dues and fees affordable for the majority of our members. The Annual Fund will help us keep dues at or near their current affordable level while raising funds for high-priority projects. School and Membership fee information can be found here.
What is being funded this year?
This year we face many unique challenges due to the effects of Covid-19. Donations will fund enhanced synagogue programming and technology to keep the Temple Israel community engaged and supported during these unusual times.
How do we recognize contributors to Temple Israel Annual Fund?
All gifts to the Annual Fund are greatly appreciated! All donors (regardless of level) will be recognized in the Doorpost and in the year-end Annual Report. We encourage donations in honor or in memory of loved ones. If you wish your gift to be anonymous, we will honor that request as well. Gifts of $180 or more (Friends and Rabbi's Circle) will be recognized on an Annual Fund Donor Wall. Donors at the Rabbi's Circle level ($1,000 and above) will also be invited to a special reception in the spring. Gifts of $10,000 or above may be recognized with a permanent plaque.
What kind of financial commitment are you expecting?
We hope that everyone in the congregation will participate at a level that is personally comfortable but meaningful. Participation in the Annual Fund is an expression of your commitment to Temple Israel. Donors who give $1,000 or more will be part of the "Rabbi's Circle."
Rabbi's Circle gift levels
Platinum $10,000+
Gold $5,000-$9,999
Silver $2,500-$4,999
Bronze $1,000-$2,499
Friends of Temple Israel gift level
How can I make my donation?
Is this the only time that you will ask for my support this year?
The Annual Fund and Endowment Funds are our only major donation requests.
Is my donation tax deductible?
Temple Israel is a 501(c)(3) nonprofit, and all donations are tax deductible to the full extent of the law.
Further questions?
Contact the Development Committee at Development@templeisraelnh.org or our administrative director at templeoffice@templeisraelnh.org.
---
Temple Israel is a 501(c)(3) nonprofit. Your charitable contribution is tax deductible to the full extent of the law.