Bereavement Support Group Forming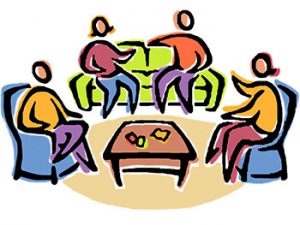 In this 75-minute weekly facilitated grief support group, participants will have space to recognize, allow, and process feelings and challenges related to losses they have experienced. Supported in community, rather than isolation, participants can learn to normalize and honor the experience of grief, and gain new tools for self-awareness, compassion, and understanding. Eight class sessions, meeting dates above.
Group discussion will be facilitated by Allison Miller, PhD, a skilled clinician with over 20 years' experience helping clients face the most confusing, difficult, and painful life moments, on a journey to finding joy, meaning, and purpose again.
There is no charge to participate. The program is open to congregants and community members.
Please register on the website calendar, or contact the temple office with questions.
Many thanks to Jewish Federation of NH and the Temple Israel Endowment Funds for financial support.