Community Passover Seder
Plans for an in-person Community Passover Seder on Friday, April 15, are coming together quickly!
Kindly register to indicate your interest. More information and order reservation form coming soon.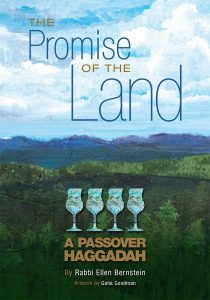 Join with the temple community in this relaxed evening of food, wine, friends, and celebration of freedom.
Under the current Covid code Green protocols, indoor mask-wearing is not required for vaccinated individuals, and food will be served!
The temple will provide wine, but you are welcome to bring a bottle of your favorite Kosher-for-Passover wine to enjoy with the meal.
We will use the haggadah The Promise of the Land  by Rabbi Ellen Bernstein. If you have a copy, please bring it!
Ticket prices: $30 per adult/ $10 per child. A reservation & payment form (to complete online or via mail) will be available shortly.