Reproductive Rights and the Ongoing Abortion Debate: What Can Judaism Teach Us?
Please join us on Tuesday, November 9, at 7:00 pm via Zoom for a presentation and discussion by Rabbi Leonard Scharzer, MD. In the abortion debate in the United States, most Jews politically align themselves with the "pro-choice" camp.  For many, the reason is that they do not believe government should be involved in such personal, private decisions rather than a particular attitude toward abortion itself.  We will look at biblical and Talmudic texts as well as later halakhic writing to see what actually is the "Jewish" position on abortion, and in fact, is there a single "Jewish" view? How has this view changed over the millennia and how does Jewish thought relate to the various positions fueling the abortion debate in American politics.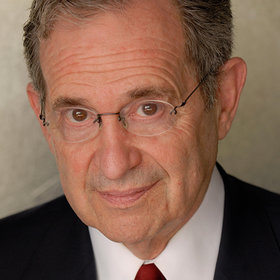 About the speaker: Leonard A. Sharzer is Associate Director Emeritus of the Finkelstein Institute for Religious and Social Studies at The Jewish Theological Seminary.
A native of Boston, Rabbi Sharzer graduated from Boston University School of Medicine and completed residency training in general surgery at the University of Iowa, earning an MS in surgery for work in organ preservation for transplantation. He received a Fulbright Scholarship to do research in microsurgery in Melbourne, Australia, and worked as a Registrar at the West of Scotland Regional Plastic Surgery Unit in Glasgow, Scotland.
In 1978, he moved to New York to join the faculty of the Albert Einstein College of Medicine of Yeshiva University, where he attained the rank of Clinical Professor. He retired from medical practice in 1999 to enter The Rabbinical School at The Jewish Theological Seminary, where he was ordained in May, 2003.
In addition to his publications in the medical literature, he is the author of two responsa of the Committee on Jewish Law and Standards of the Rabbinical Assembly "Organ Donation after Cardiac Death," and most recently "Transgender Jews and Halakhah."  He contributed an essay on "Religious Attitudes toward Gender Confirming Surgery" to a plastic surgery textbook and co-edited "The Changing Face of the American Jewish Family," which came out last November.
Register to receive the Zoom link.