Israel Affairs Committee

Written by: Emma Rous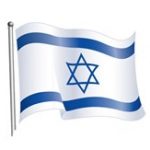 From time to time, the Israel Affairs Committee will share pertinent news and articles about Israel. We're happy to share an article by Nadav Tamir, former Consul General in the Israeli Consulate in Boston, a former speaker at TIP, and currently Executive Director, J Street Israel. Who's Who in the New Israeli Government
Israel's Milestones and Their Meanings
Looking ahead to fall: The Israel Affairs Committee, with the support of the Cultural Endowment Fund, will offer an important 8-part series prepared by the highly respected Shalom Hartman Institute on pivotal events in Israeli history:  1917, 1947, and 1967.  The series includes video, text study, and  discussion led by Rabba Kaya.
"As we look to Israel's future, we need to engage anew with our past and explore its meanings and consequences.  This iEngage series grapples with the different ideas and values that shape the  meaning of modern Israel, Zionism, and Jewish identity today." (Hartman Institute)
Look for further information about dates, times and signing up.  We are excited to offer this opportunity and hope to see you "in class."
Skilled Volunteers for Israel Offers an Online Volunteer Opportunity
Our newest program, English B'Yachad (English  Together), offers one-on-one English language tutoring to Israeli young adults through an online platform.
Many of our students are post-army Ethiopian Israelis pursuing high-tech careers. They are highly motivated to improve their English skills.
Not a teacher?  Past tutoring or teaching experience is not required, but you must feel confident and comfortable taking the lead in discussions, and taking the initiative to prepare for each tutoring session. Students and tutors are matched based on language abilities, student goals, tutoring experience, and professional background.
For more information, see a FAQ on the program . Or contact Marla Gamoran via email, mgamoran@skillvolunteerisrael.org .