Commemorating Yom Hashoah
This year we will commemorate Yom Hashoah with the screenings and discussion of two powerful films. Please register on the website calendar to receive your free links to these special screenings.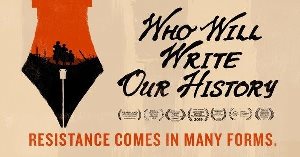 Thursday, April 8, at 7:00 pm, the evening begins with a short presentation by Dr. Louis Levine, founding Director of the Museum of Jewish Heritage- A Living Memorial to the Holocaust. Dr. Levine will introduce the film Who Will Write Our History. The film screening will be followed by the lighting of memorial candles and the chanting of memorial prayers by Rabba Kaya Stern-Kaufman.
Register for the film screening link.
About the film: In November 1940, days after the Nazis sealed 450,000 Jews in the Warsaw Ghetto, a secret band of journalists, scholars and community leaders decided to fight back. Led by historian Emanuel Ringelblum and known by the code name Oyneg Shabes, this clandestine group vowed to defeat Nazi lies and propaganda not with guns or fists but with pen and paper.
Now, for the first time, their story is told as a feature documentary. Written, produced, and directed by Roberta Grossman and executive produced by Nancy Spielberg, Who Will Write Our History mixes the writings of the Oyneg Shabes archive with new interviews, rarely seen footage and stunning dramatizations to transport us inside the Ghetto and the lives of these courageous resistance fighters. They defied their murderous enemy with the ultimate weapon – the truth – and risked everything so that their archive would survive the war, even if they did not.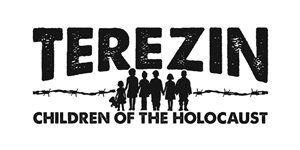 Tuesday, April 13, at 7:00 pm, we will enjoy a live Q&A with the playwright and cast members of the film Terezin: Children of the Holocaust. Watch the film at your convenience from April 9 – 14.
Register for the film screening link.
About the film: For 50 years, Terezin: Children of the Holocaust has been performed live, as a stage play, for schools and audiences around the world. The first-ever filmed production of the play premiered virtually on Saturday, February 6, at a time when its message has never been so necessary or relevant.
Terezin follows a day and night in the lives of six children held at Camp Theresienstadt in the Czech Republic. The camp, also known as Terezin, imprisoned thousands of European Jews, including over 15,000 children, less than 150 of whom survived. While the play takes place during the Holocaust, it teaches audiences about the consequences of hate and discrimination in our everyday lives, the need for greater social responsibility, the power of every individual voice in standing up to hate, and the inherent childhood capacity for hope.
Many thanks to the Cultural Endowment Fund for financial support of these programs.