Artist-in-Residence Elana Arian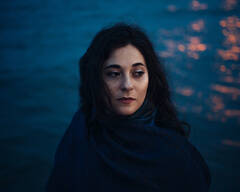 Please join us for a weekend of activities featuring noted singer/songwriter Elana Arian.
Elana Arian is one of the leading voices in contemporary Jewish music. A composer, multi-instrumentalist, prayer leader, and recording artist, Elana inspires communities across the
country with her soulful songwriting and spirit.
Friday, November 18th & Saturday, November 19th
More details coming soon.