TIP Welcomes New Rabbi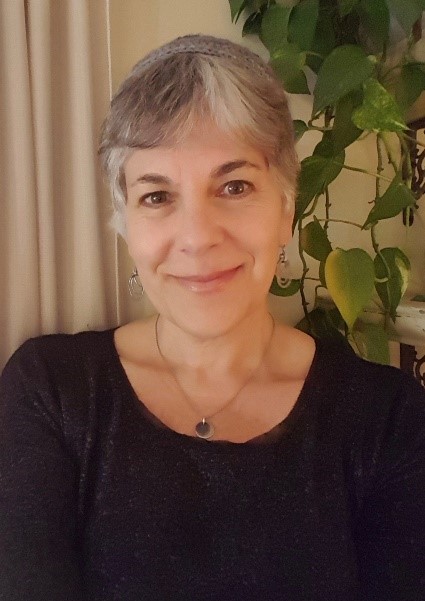 The Temple Israel Board of Directors is pleased to announce the appointment of Rabba Kaya Stern-Kaufman as the congregation's new rabbi, spiritual leader, and head of the Religious School, effective July 1, 2020. "Rabba" is the Hebrew word for a female Rabbi. Rabba Kaya is dedicated to the development of meaningful Jewish community rooted in our Jewish wisdom traditions and inspired by the contemporary call for tikkun olam — repairing the world.
Temple Israel president Amy Hyett commented, "We are thrilled to have Rabba Kaya as Temple Israel's next spiritual leader. Her passion for inclusive and innovative Jewish practice, her dedication to preserving our traditions, and her commitment to social justice make her a wonderful fit for our synagogue, which is the center for Jewish life on the Seacoast."
Rabba Kaya expressed her enthusiasm about joining Temple Israel, stating, "I have searched many years for a community dedicated to traditional Jewish values while embracing a progressive and inclusive approach to synagogue life. I am so delighted to have found Temple Israel Portsmouth, a community with a warm and diverse membership, interested in the Jewish journey of learning and creating a more whole, just and peaceful world. I could not be happier to serve as their spiritual leader."
Life Before Temple Israel
Prior to moving to Portsmouth, Rabba Kaya served as interim rabbi at the Rutland (Vermont) Jewish Center (RJC) from October 2017 through June 2019. Before her position at the RJC, Rabba Kaya was the spiritual leader of Congregation Agudat Achim in Leominster, Mass., where she also served as interim rabbi.
Rabba Kaya is the founder and former executive director/spiritual leader of Rimon: Resource Center for Jewish Spirituality, an outreach organization that attracted unaffiliated Jews of all backgrounds as well as non-Jewish participants. In 2015 she was recognized by The Forward as one of America's Most Inspiring Rabbis.
As an experienced and sought-after educator, Rabba Kaya has taught all ages at synagogues throughout the Northeast, Simon's Rock College of Bard, Isabella Freedman Jewish Retreat Center, Limmud UK and Limmud Boston. Her central focus is the reclaiming of ancient Jewish spiritual wisdom and its transmission for contemporary sensibilities and practical application.
Academic Achievements
Rabba Kaya Stern-Kaufman was ordained at the Academy for Jewish Religion, a pluralistic seminary in Yonkers, N.Y., in 2011. She holds a BA in Psychology and a Masters in Social Work from New York University. She is a Fellow of Rabbis Without Borders and a graduate of the Clergy Leadership Program of the Institute for Jewish Spirituality. Her professional affiliations include the Association of Rabbis and Cantors and Ohalah: The Association of Rabbis for Jewish Renewal.
Rabbi Korinow Passes the Torch
The board extends grateful appreciation for the leadership of departing Rabbi Ira Korinow, who postponed his planned retirement after 36 years in the pulpit of Temple Emanu-el in Haverhill, Massachusetts, to serve Temple Israel in an interim capacity from June 2018 to the present.
About Temple Israel
Temple Israel of Portsmouth was established in 1905 in the historic Puddle Dock neighborhood of Portsmouth and has resided at 200 State Street, the former First Methodist Church, since 1912. It has been recognized as the oldest permanent Jewish house of worship in New Hampshire by the Jewish American Society for Historic Preservation.
The Temple, made up of about 300 families from 40 communities around the NH Seacoast, is affiliated with United Synagogue of Conservative Judaism. The Temple's Religious School serves about 70 children ages 5-13, and its Early Learning Center is a Montessori-inspired preschool that brings Jewish values and culture to children ages 2 years 9 months to 6 years. For more information, visit templeisraelnh.org or call 603-436-5301.