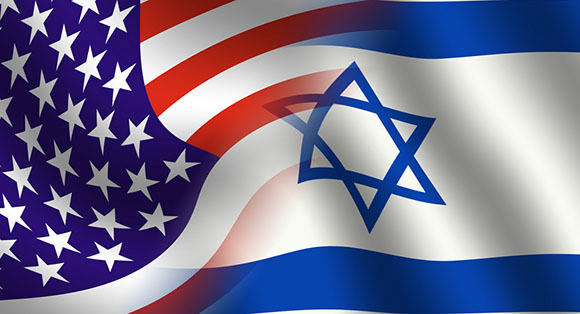 Temple Israel is proud to offer a limited number of Israel Experience Merit Awards of up to $1000. These awards are available to children of the congregation (pre or post college) who participate in an approved program. The funds can be used for program costs or related expenses. The list of approved Israel Experience programs is constantly changing as new programs are developed. For your convenience we have included links to various suggested programs, below, to help you find the best possible Israel Experience for you. If you would like to apply for an Israel Experience Merit Awards please contact Rabbi Senter if you have a question about a specific Israel Experience program.
Amirim 
The perfect blend of structure  and freedom to explore Israel on your own. You choose the length! 4 or 8 week options. You choose the location! Tel Aviv, Bat Yam and Jerusalem. Option to combine Jerusalem and Tel Aviv in one summer. Rich itinerary of inspiring day and overnight tours relating to Judaism, Israel and the Middle East.
Live in apartments with Israeli students your own age!
Free 10-day trips to Israel to college students and young adults (18 -256) who have not previously traveled to Israel on a peer trip. Birthright Israel is an innovative partnership between the people of Israel through the Government of Israel, private philanthropists and thousands of donors and Jewish communities around the world (North American Jewish Federations through the Jewish Federations of North America; the Jewish Agency for Israel; and Keren Hayesod).
Career Israel Short Track 
The Career Israel Short Track is a 2-4 month professional internship program open to college/university students and graduates from all over the world.
Green Apprenticeship at Kibbutz Lotan 
The Green Apprenticeship Ecovillage and Permaculture Design course is an intensive 6 week work /study experience run by the Center for Creative Ecology at Kibbutz Lotan in southern Israel. The program offers a highly practically-based immersion into the processes and challenges involved with the design, building and running of sustainable communities.
A 10 month Israel live/work experience that is is the longest running Israel gap- year program. Workshop balances study and service, and connects you to Israel's culture & history through hands on experiential learning & active volunteerism. Join us on Workshop 65.
Israel Summer Business Academy 
ISBA is a collaboration between the Olin Business School at Washington University in St. Louis and the Interdisciplinary Center (IDC) in Herzliya.  This is an opportunity for undergrads to study and immerse themselves in the Israeli business environment.  The ISBA is a six-week summer program and course credit will transfer back to a student's home institution.
Israel Way (Destination Israel) 
Destination Israel programs help you experience a fantastic and meaningful journey in Israel. Our Israel programs include internships, volunteering and others. Use your passions and talents to inspire and to serve Israel.
Jewish Helping Hands  
A US-based volunteer/funding organization a long history of projects supporting some of the most vulnerable populations in Israel.
Kibbutz Ulpan (Summer) 
The KIbbutz Ulpan Program runs in nine different kibbutzim, each with its own character, geographical location, industry, and size. Participants work with Israelis on a kibbutz while at the same time taking classes in the language itself. Participants work on the kibbutz for half of the week and study in Ulpan for the other half, thus having the chance to utilize the Hebrew they are learning in an authentic Israeli setting.
Livnot offers an integrated Israel experience of volunteering, hiking, and community building that allows participants to explore themselves and connections to their Jewish roots and heritage. Livnot U'Lehibanot (Hebrew for "To Build and Be Built") has been providing short term Israel programs for young Jewish adults and enhancing Israel and Diaspora communities for 35 years with over 7,000 alumni and 25,000 volunteers. Programs range from one week to five months.
Magen David Adom 
Magen David Adom is Israel's national emergency medical, disaster, ambulance and blood bank service. The Magen David Adom volunteer program is an amazing opportunity for you to serve Israel, where it is most needed. Volunteers are trained for one intensive week of study in Jerusalem and work on ambulances in all of Israel's major cities for 4-5 weeks.
Marva 
Marva is a program in the Israel Defense Forces that allows young Jews to learn and experience the basics of IDF and Israeli life.The Marva Course gives young Jewish adults in the Diaspora ages 18-28 the opportunity to experience life in Israel through an army experience.
Masa Israel Journey 
Masa Israel Journey connects Jewish young adults (ages 18-30) to gap year, study abroad, post-college, and volunteer programs. No other organization makes it easier for young adults to have exciting, life-changing experiences in Israel.
Pardes 
Pardes is an open, co-ed and non-denominational Jewish learning community, based in Jerusalem. Pardes offers one week sessions in January and one month sessions over the summer.
Shorashim is a nonprofit organization devoted to building bridges between Israeli and North American Jews.
Bicultural programs are the foundation of Shorashim. Americans and Israelis travel, live and learn side by side as they explore Israel. By the end of the program participants are forever changed. North American participants have a deeper understanding of Judaism and Israel – not only because of what they did, but as a result of the people they met.
The mission of Volunteers for Israel is to connect Americans to Israel through volunteer service. We achieve this goal by partnering with military
and civilian organizations that enable volunteers to work side-by-side with Israelis. We promote solidarity and goodwill among Israelis, American Jews, and other friends of Israel.
WWOOF  
WWOOF is an exchange, the idea of wwoofing is that you willing to volunteer in a farm, Kibbutz, Moshav, and small private families, for several hours a day, five days a week and in return you receive free food and accommodation anyone above 18 years old, from any nationality, with motivation to help a farmer, can join WWOOF Israel.